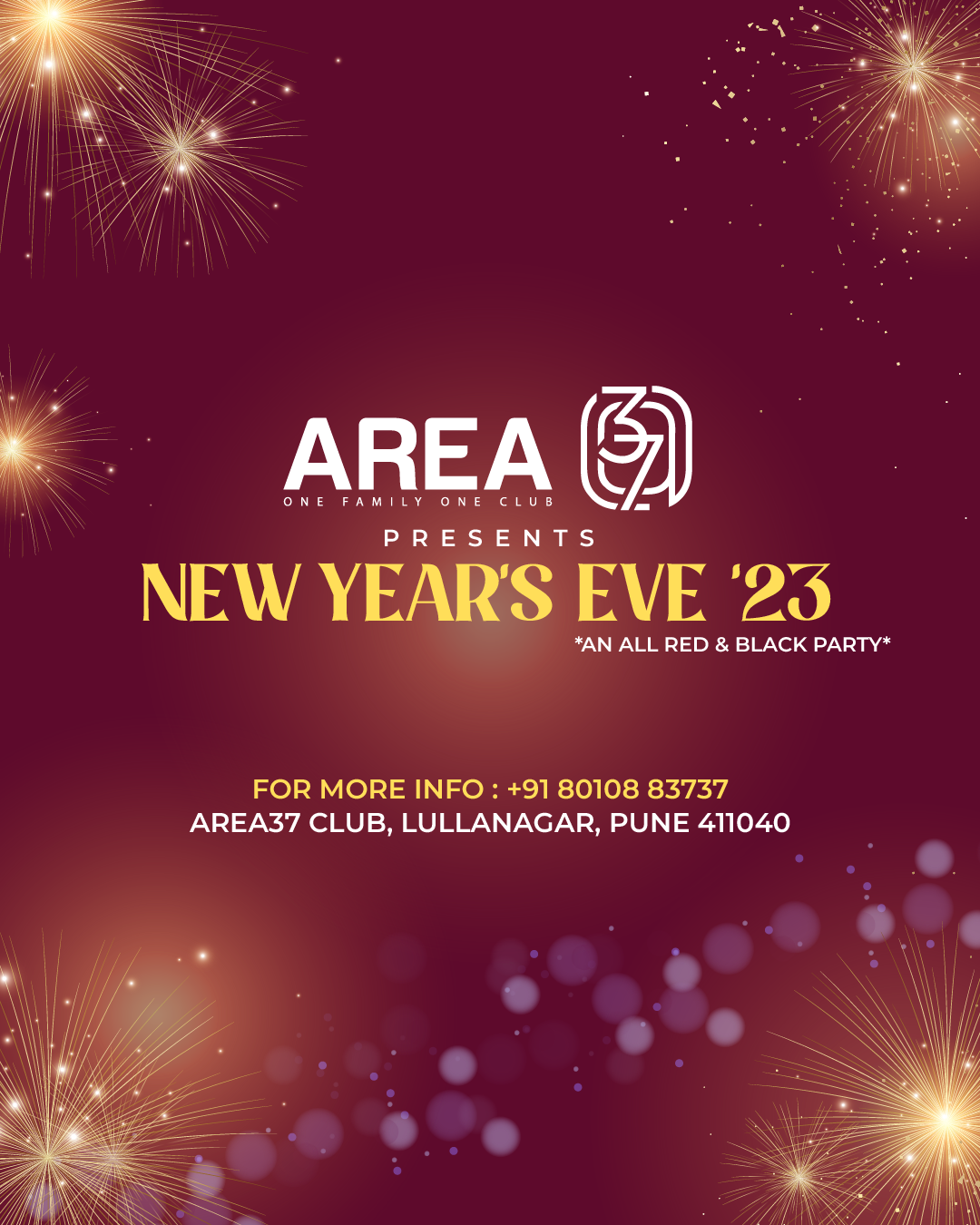 Area 37 Club – Presents – Aloha Nights
New Year EVE `23 – *an All Red and Black Party*
Give yourself and your loved ones a fresh start for the New Year with us!
It's WHERE THE ELITE's PARTY!!!
We bring to you the most awaited party of the year at one of the premium venues of the city. Celebrate the beginning of the New Year at Pune`s Elite Club- Area37 Club.
We have brought special attractions for you, An All Red and Black Theme Party, A wide spread specially curated New Year's unlimited Buffet, Live Music, DJ and a lavish Dance Floor.
Tables are specially arranged for you around the swimming pool under the open sky to make your New Year Dinner more special and luxurious.
Features of the Event:
1. One of the Upcoming Premium Club of Pune.
2. Unlimited Food
3. Music you can't stop Dancing to.
4. Live Music and DJ
5. Party by the poolside

142 total visits
EVENT
DETAILS
Start Date:

December 30, 2022 19:00:00

End Date:

January 01, 2023 01:00:00

Type:

Paid

Location:

Pune

Category:

New Year Party

Organizer :

Area 37 Club

Address:

Area37 Club, 182/B, Bibwewadi Kondhwa Rd, Block A, Lullanagar, Pune, Maharashtra 411040

142 Page

Views