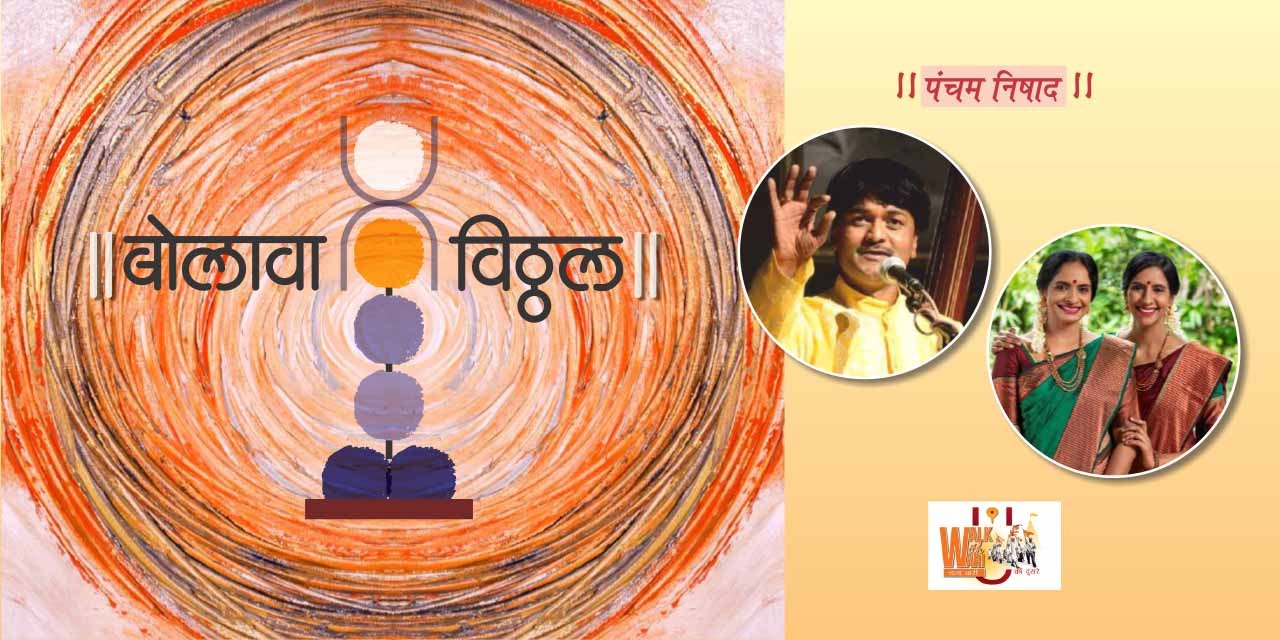 Devotional | Hindi, Marathi, Kannada | 8yrs + | 3hrs
Abhangs are devotional poetry sung in praise of the almighty and are exuberant expressions of the communitarian experience. Bolava Vitthal was initiated with the objective of showcasing this rare folk art of Western India across several places in India.
This year on the auspicious eve of 'Ashadhi Ekadashi' Bolava Vitthal will be held on Sunday, 2nd July 2023 from 5.30 pm onwards at Chowdiah Memorial Hall,Bengaluru .
The concert shall feature renowned vocalists Ranjani Gayatri and Jayateerth Mevundi.
YouTooCanRun is happy to announce their collaboration with Pancham Nishad for its 2nd edition of "Walk With Wari" a virtual walking event which encourages you to be healthy & spiritual.
We invite you to experience the largest religious movement from the comfort of your time & location through the companion App.
Walk With Wari gives you A chance to join and Virtually experience Pandharpur Aashadi Ekhdashi Wari .
Connect and devote spiritually for these 20 days of Wari.
Walk the path of faith, observe a spartan lifestyle and get fit.
Every Ticket Holder to get free access to Walk with Wari app
contact support@youtoocanrun.com / 9920100292

103 total visits
EVENT
DETAILS
Start Date:

July 02, 2023 17:30:00

End Date:

July 02, 2023 20:30:00

Type:

Promotional

Location:

Bangalore

Category:

Events

Organizer :

Address:

Chowdiah Memorial Hall: Bengaluru

103 Page

Views