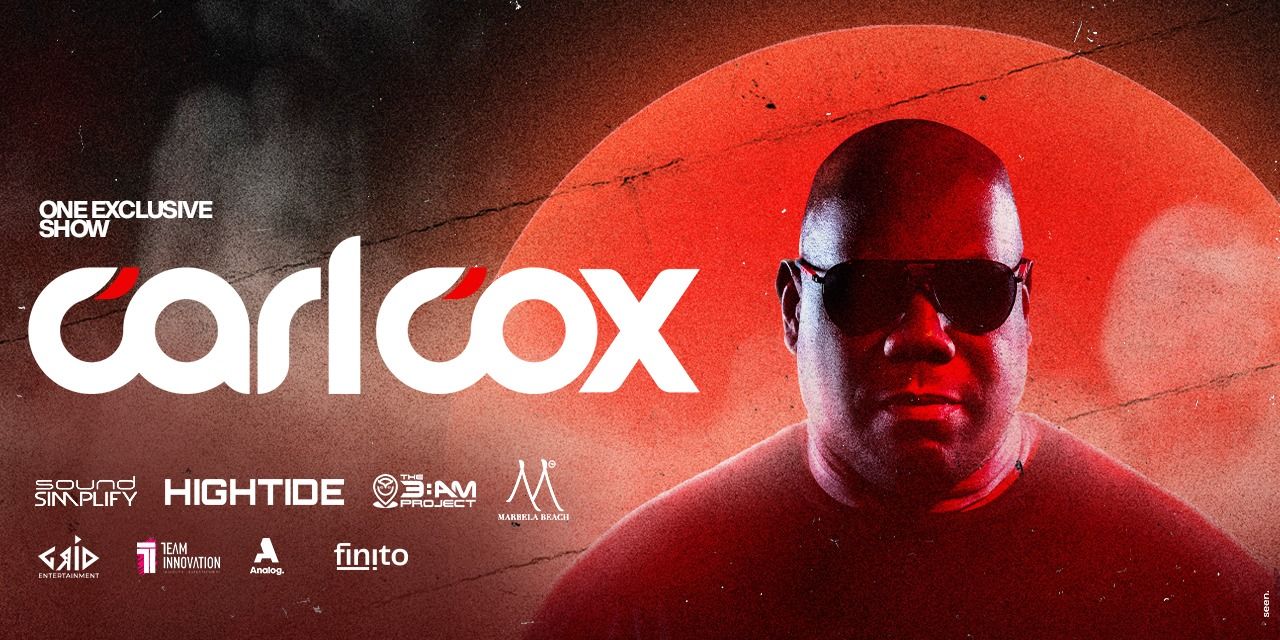 Music Shows | English | 18yrs + | 10hrs
Turning The World Upside Down!!
Arguably the biggest name in underground music; sought after the world over, with over 3 pioneering decades of service to the culture, and still pushing boundaries. Synonymous with celebrated Ibiza residencies; long-standing radio shows, and every industry award imaginable.
Known fondly as, 'Big Daddy Coxy', we passionately present to you: the one and only CARL COX.
One exclusive show — 03rd December
Marbella Beach, Goa.
VENUE LAYOUT:

OFFLINE TICKETING:
+91-8879809587

273 total visits
EVENT
DETAILS
Start Date:

December 03, 2022 17:00:00

End Date:

December 03, 2022 03:00:00

Type:

Promotional

Location:

Goa

Category:

Events

Organizer :

PERCEPT

Address:

Marbella Beach Resort: Goa

273 Page

Views