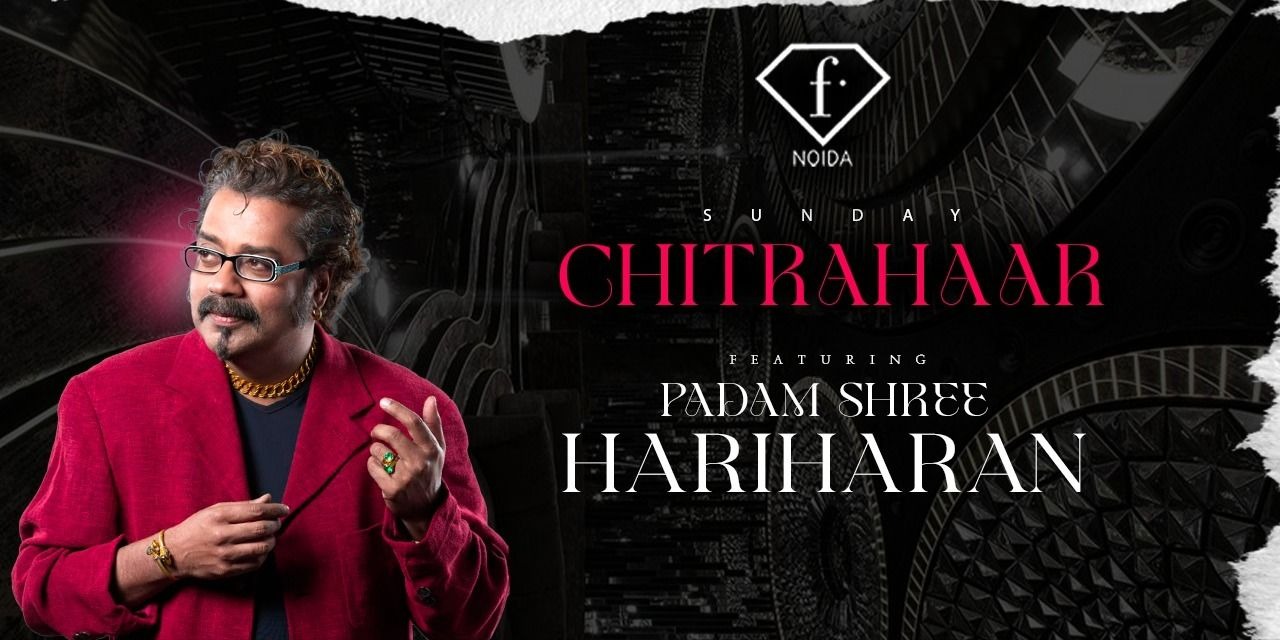 Sufi | Hindi | 18yrs + | 4hrs
Rumaniyat@Hari Haran: An Enchanting Evening of Gazals at F Bar & Lounge
We are delighted to announce a highly anticipated event that is set to immerse you in the mesmerizing world of gazals. We are introducing Rumaniyat@Hari Haran, a captivating gazal performance featuring the renowned male artist, Hari Haran, at the prestigious F Bar & Lounge.
Rumaniyat@Hari Haran promises an unforgettable night filled with soulful melodies, evocative poetry, and the enchanting voice of Hari Haran. As a legendary figure in the world of music, Hari Haran has charmed audiences with his captivating performances and timeless gazal renditions.
Prepare to be transported to a realm of emotions as Hari Haran`s velvety smooth voice effortlessly brings to life the essence of gazals. His ability to infuse each note with heartfelt expressions and impeccable vocal control creates an intimate and evocative musical experience.
F Bar & Lounge, known for its impeccable taste in curating exceptional events, provides the perfect setting for Rumaniyat@Hari Haran. With its elegant ambiance, comfortable seating, and state-of-the-art sound system, the venue ensures that every subtle nuance and delicate emotion of the gazals will be delivered precisely and clearly.
With their lyrical beauty and poetic storytelling, Gazals have a universal appeal that transcends boundaries and languages. They have the power to evoke a wide range of emotions, from longing and passion to nostalgia and introspection. Rumaniyat@Hari Haran offers you the opportunity to immerse yourself in this rich musical tradition and experience the magic firsthand.
Attending Rumaniyat@Hari Haran at F Bar & Lounge guarantees an evening of refined entertainment, cultural appreciation, and an intimate connection with the artistry of gazals. Whether you are a seasoned gazal enthusiast or someone looking to discover the allure of this genre, this event promises to leave a lasting impression on your heart and soul.

143 total visits
EVENT
DETAILS
Start Date:

June 11, 2023 21:00:00

End Date:

June 12, 2023 01:00:00

Type:

Promotional

Location:

Delhi

Category:

Events

Organizer :

Address:

F Bar & Lounge: Delhi

143 Page

Views