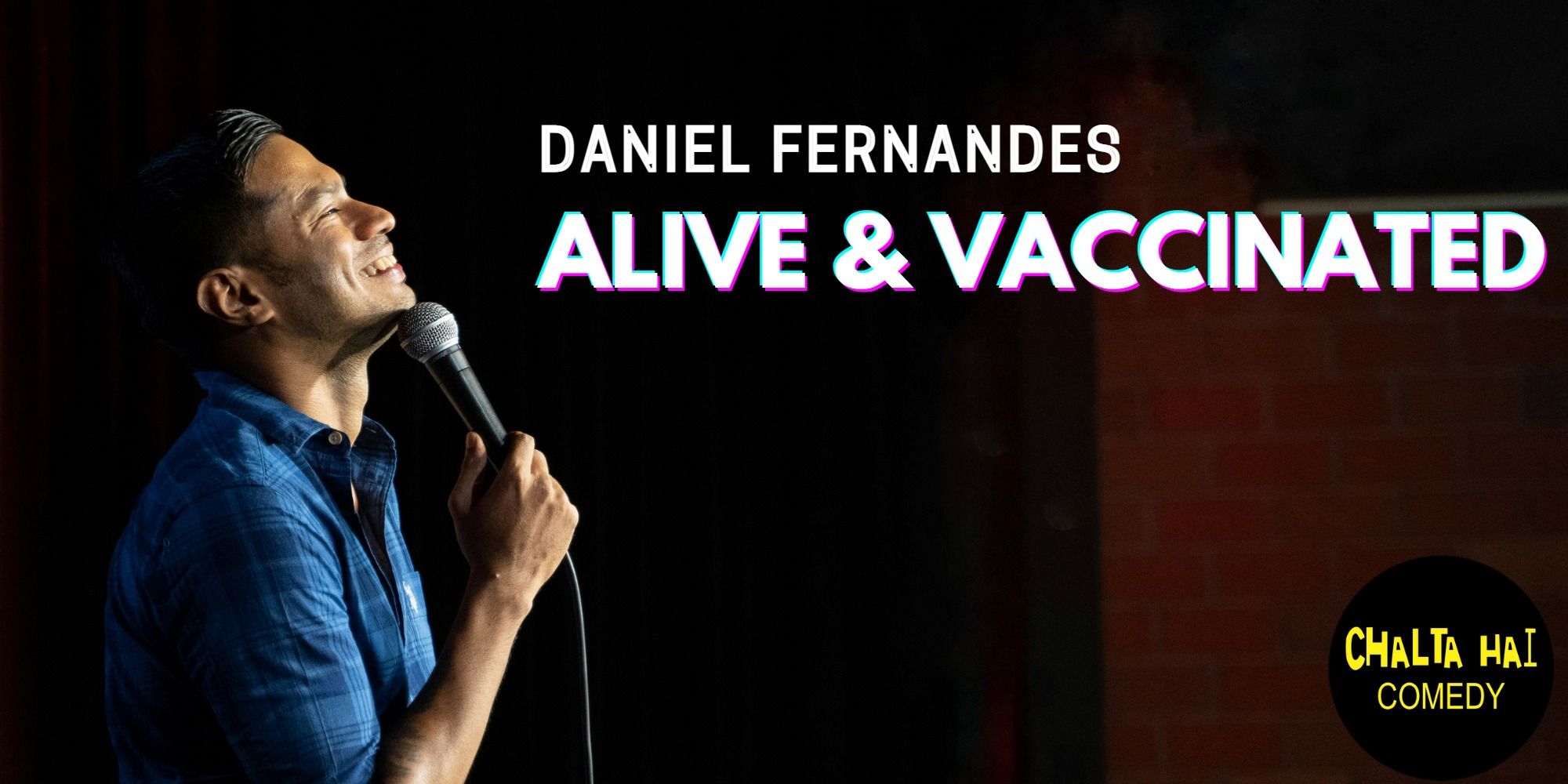 Daniel Fernandes - Alive & Vaccinated
Comedy Shows | English, Hindi | 16yrs + | 1hr
Alive & Vaccinated marks my return to the stage after the SECOND lockdown and I have a LOT to say!
This is my second comedy special and I am excited to share it with the world. It`s a show filled with laughter, applause, silence and "Did he just fucking say that?". It`s spontaneous comic relief for any comedy buff looking to get out of the house and have a good (and safe) time.
ABOUT THE ARTIST:
Shadows is Daniel Fernandes' latest stand-up comedy special that he's touring across India and beyond. This has been a long time in the making and he's excited to share it with people who follow his work and their friends who unwillingly accompany them to the show, and even people who've never heard of him. When quizzed about the nature of his material by Arnab, Daniel replied that the show is a personal journey of the last 6 roller coaster years of his life in a way that all of us can connect with. It's dark, disturbing at a point followed by various shades of grey. This is especially recommended for happy people by all leading therapists! Book now, No Aadhaar details needed.

245 total visits
EVENT
DETAILS
Start Date:

November 12, 2022 19:00:00

End Date:

November 12, 2022 20:00:00

Type:

Promotional

Location:

Chennai

Category:

Comedy

Organizer :

Medai- The Stage

Address:

Medai- the Stage, Alwarpet: Chennai

245 Page

Views