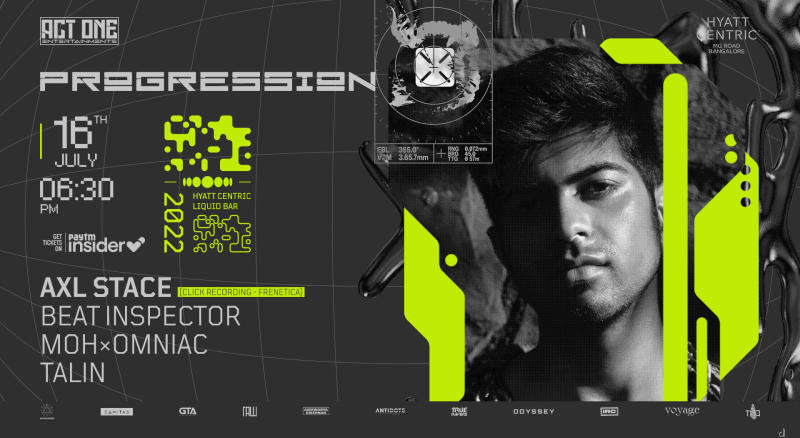 PROGRESSION ft. Axl Stace, Beat Inspector, MOH x Omniac, Talin
Music
WE DO IT DIFFERENT, "WE DANCE"
This is what we precisely want you to do when you join us on the 16th of July at Hyatt centric Bangalore , 6 : 30 pm onwards.
Bringing you one of the finest Dj / Producer of our country to our city, Bangalore for the first time
INTRODUCING :
• AXL STACE
A Contemporary cinematic melodic techno project, testing the boundaries and redifining the genre. Enter the age of euphoric melancholia with mind bending soundscapes and gravitating hypnotic basslines .
Led by the artistc vision of Axl the project stays true to the intricate classical learnings and incorporated club sound around it to create a mind bending musical experience. A trained vocalist axl creates a dynamic edge in the production phase and on stage.
His music is making the rounds all over the world and now he's all set to make his way for the very first time in our city.
Supported by Bangalore's very own star artists
who are going to give you their best to make it your best.
• BEAT INSPECTOR
• MOH×OMNIAC
• TALIN
Book your tickets now and be part of this highlight.
Seeing you soon, full power!
Gallery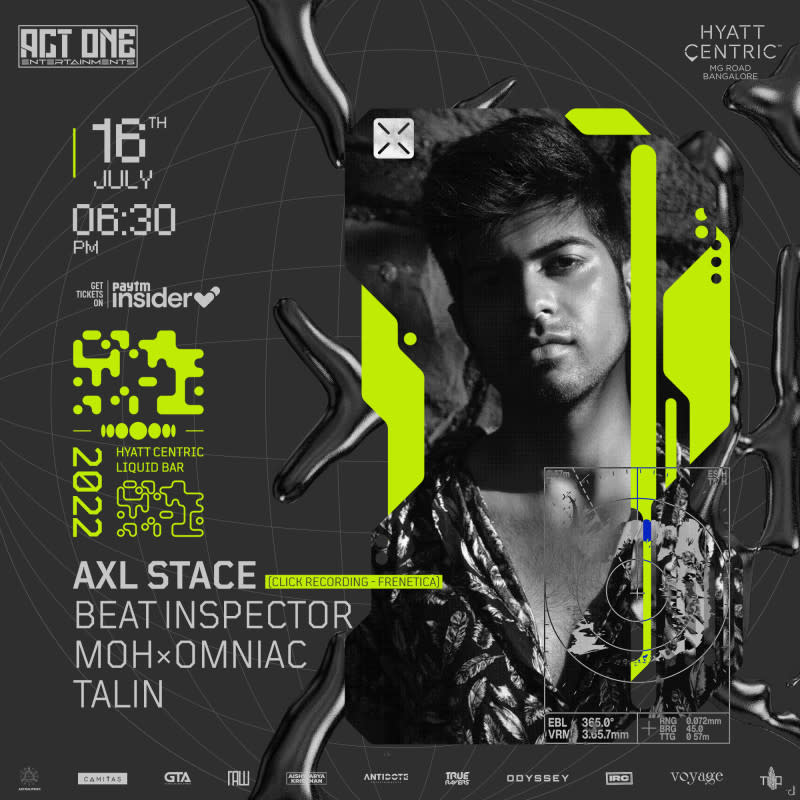 521 total visits
EVENT
DETAILS
Start Date:

July 16, 2022 18:00:00

End Date:

July 17, 2022 01:00:00

Type:

Promotional

Location:

Bangalore

Category:

Events

Organizer :

Address:

Hyatt Centric Mg Road Bangalore 1/1, Swamy Vivekananda Road, Mahatma Gandhi Rd, Someshwarpura, Halasuru, Bengaluru, Karnataka 560008, India

521 Page

Views