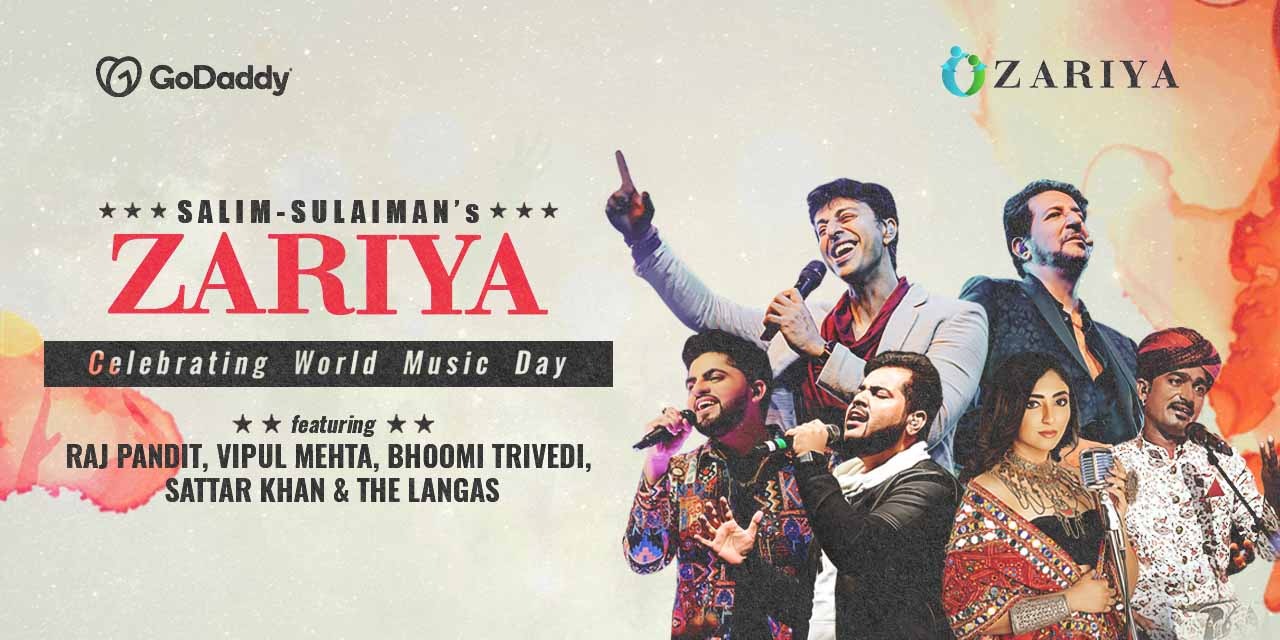 Join renowned music composers Salim-Sulaiman at Zariya a heartfelt fundraiser event aimed at supporting Rajasthani folk musicians and their families. Immerse yourself in an enchanting musical experience while making a meaningful impact on the lives of these talented artists and preserving their rich cultural heritage.
Disclaimer:
The views expressed by the individual artists and performers ("Artist(s)"), either in course of their performance, or on their social media channels, or any third party channels and platforms, online or offline or otherwise (collectively, "Channels"), are solely their own and neither do they represent those of BookMyShow nor are they endorsed in any manner by BookMyShow, its associates and affiliates.
Artists at all times remain fully and solely liable and responsible for their actions, expressions and/or views. BookMyShow will not be responsible for their actions, expressions and/or views, and any claims, damages, outrage arising due to the comments, pictures or videos posted by the Artists on the Channels.
Additionally, BookMyShow shall not be held liable or responsible for any violation of intellectual property rights that may arise out of any Artist performance.
By registering yourself on BookMyShow, you hereby expressly agree to the above terms.

200 total visits
EVENT
DETAILS
Start Date:

June 21, 2023 20:00:00

End Date:

June 21, 2023 21:30:00

Type:

Promotional

Location:

Mumbai

Category:

Events

Organizer :

Address:

St. Andrew Auditorium: Mumbai

200 Page

Views